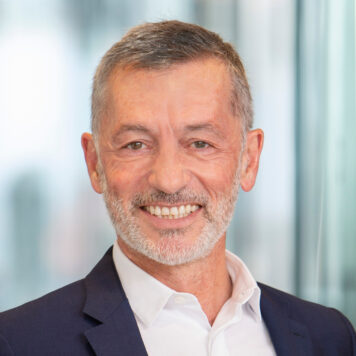 Partner, Omega Funds
Trans-Atlantic biotech investor, entrepreneur and board member
Bernard joined Omega Funds in 2020. He has extensive experience in the life sciences and biotech industry, marked by a number of successful transactions involving financings and M&A. Bernard serves currently on the boards of Vanqua Bio, Lexeo Therapeutics, and Endeavor Biomedicines. Bernard was also involved in the firm's investments in Atea Pharmaceuticals (NASDAQ: AVIR) and Icosavax (NASDAQ: ICVX).
Bernard previously served as SVP and Managing Director at Sanofi Ventures, having first joined Sanofi in 2010 as Vice President, Deputy Global Head, Business Development. Over his 7-year tenure, Sanofi Ventures invested in 28 new companies and generated 14 exits (12 NASDAQ IPOs, 1 trade sale and 1 option deal).
Prior to Sanofi, Bernard held CEO, CFO and other leadership roles at Fovea Pharmaceuticals (which was sold to Sanofi in 2009 in a $540 million cash transaction), Neurotech Pharmaceuticals, Transgene (which successfully raised $100 million in a 1998 IPO on the NASDAQ/EuroNext) and Institut Mérieux (now Sanofi Pasteur).